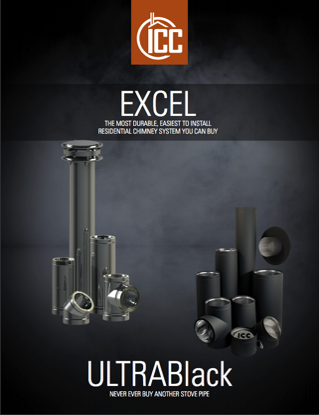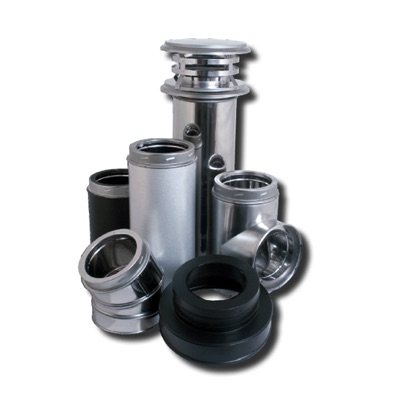 You have less chance of a chimney fire with EXCEL!
EXCEL's unique thermoplus insulation has an extremely high insulating value that helps to keep flue gasses hot. Creosote won't condense in a hot flue.
EXCEL is the lightest weight chimney of its kind on the market. This low thermal mass enables it to heat up quickly, reducing creosote formation. And EXCEL's light weight helps make it the easiest chimney to install.
EXCEL incorporates continuous blanket insulation into a design which eliminates couplings between sections. This means there are no hot spots on the outside, or cool spots on the inside.
DuraVent has a solid reputation as one of the oldest and most trusted vent manufacturers in North America. Their dedication to superior quality translates to total confidence and peace-of-mind for our customers.
Be sure to ask us about DuraTech Canada (DTC) insulated stainless steel, high-temperature chimney. This professional grade pipe is tested, certified, and listed to the stringent Canadian ULC-S629 standard for use with a wood stoves, and a wide variety of fireplaces, furnaces, and boilers.