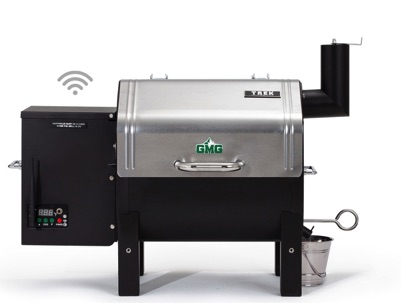 This is the go-to grill for small families, campers, tailgaters, RVers, or anyone who wants to cook two racks of ribs or 4-6 nice steaks or a bunch of burgers.
Control and monitor your grill from your couch or on-the-go with GMG Smart Control. Adjust your smoke and grill temp from 150°F to 550°F with 5° increment control. Adjust and monitor your food temp from your phone with the GMG App. Grill smarter, eat better!
Kick your taste buds into a new dimension!
*Always use the portable grill on a non-combustible surface. Always put a heatproof barrier between the grill and a truck bed or table or other support.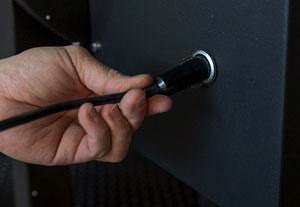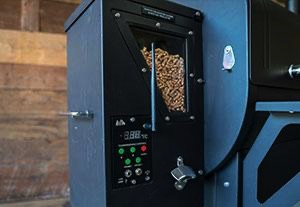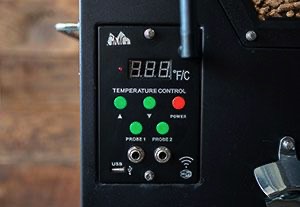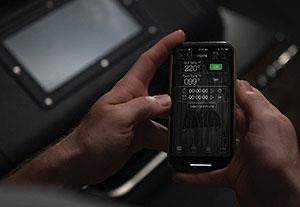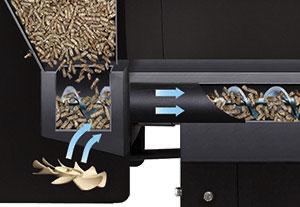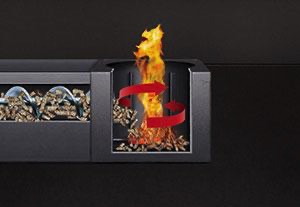 The new standard in outdoor bbq provides for more safe and efficient power consumption, faster start ups, and greater pellet fuel economy.
Optimal 18 lb pellet capacity with pellet view window to keep an eye on your pellet usage. Comes standard with a pellet door on back for easy pellet clean out and a convenient bottle opener on the front.
Includes a micro-adjusted variable speed fan and motor with increased RPM's to maintain a precise efficient feed of oxygen and pellets through the auger into the firebox.
The Venturi-style design creates a burn pot cyclone of airflow for maximum heat distribution and complete combustion of the pellets with minimal waste.
Control and monitor grill and internal food temps to-the-degree and on-the-go from the GMG App with access to a huge selection of recipes and grilling profiles.
Designed for precise temperature management with a 150°-550°F range with 5° increment control. Includes WiFi Smart Control, dual meat probes and a USB charging port.